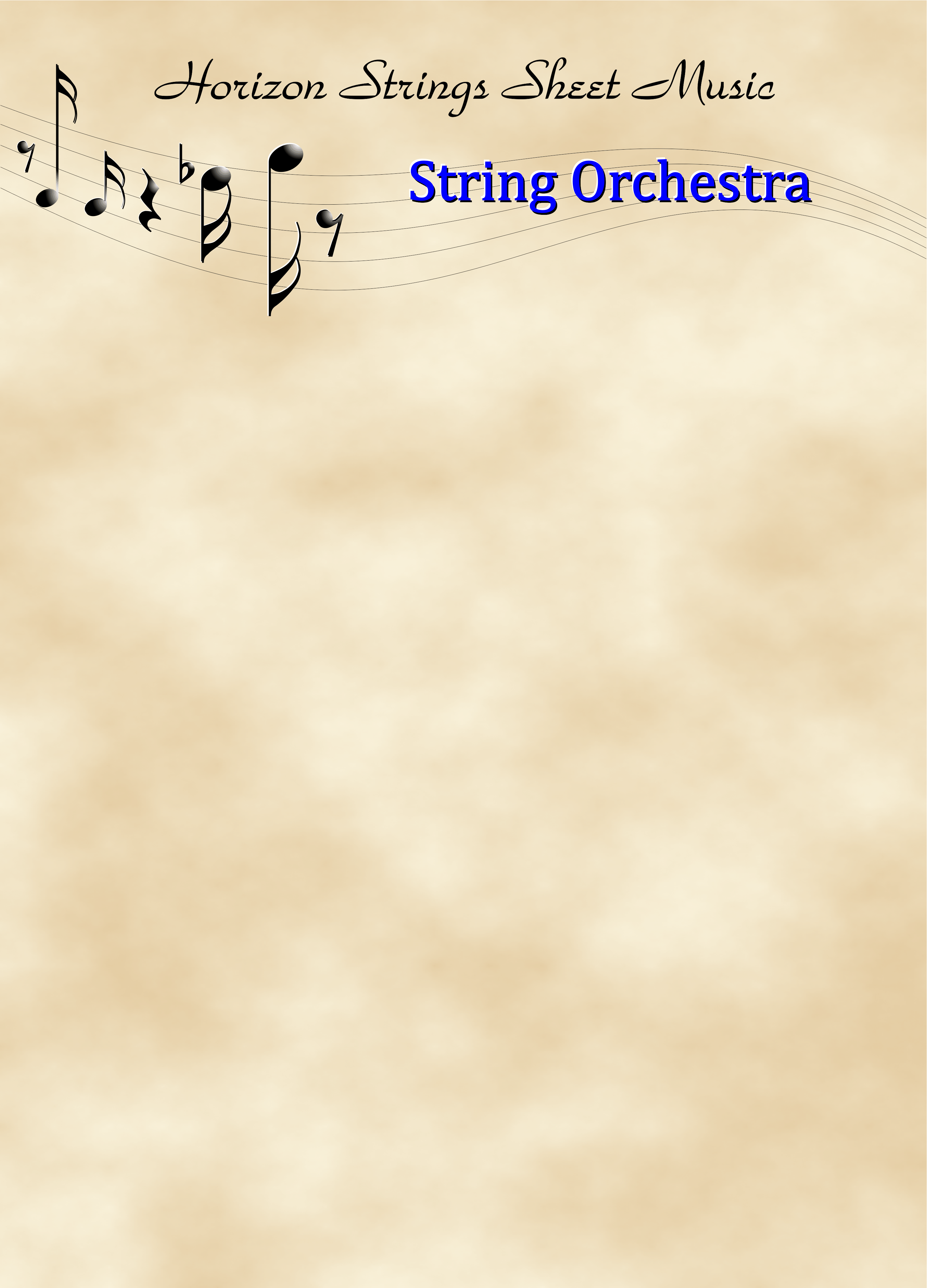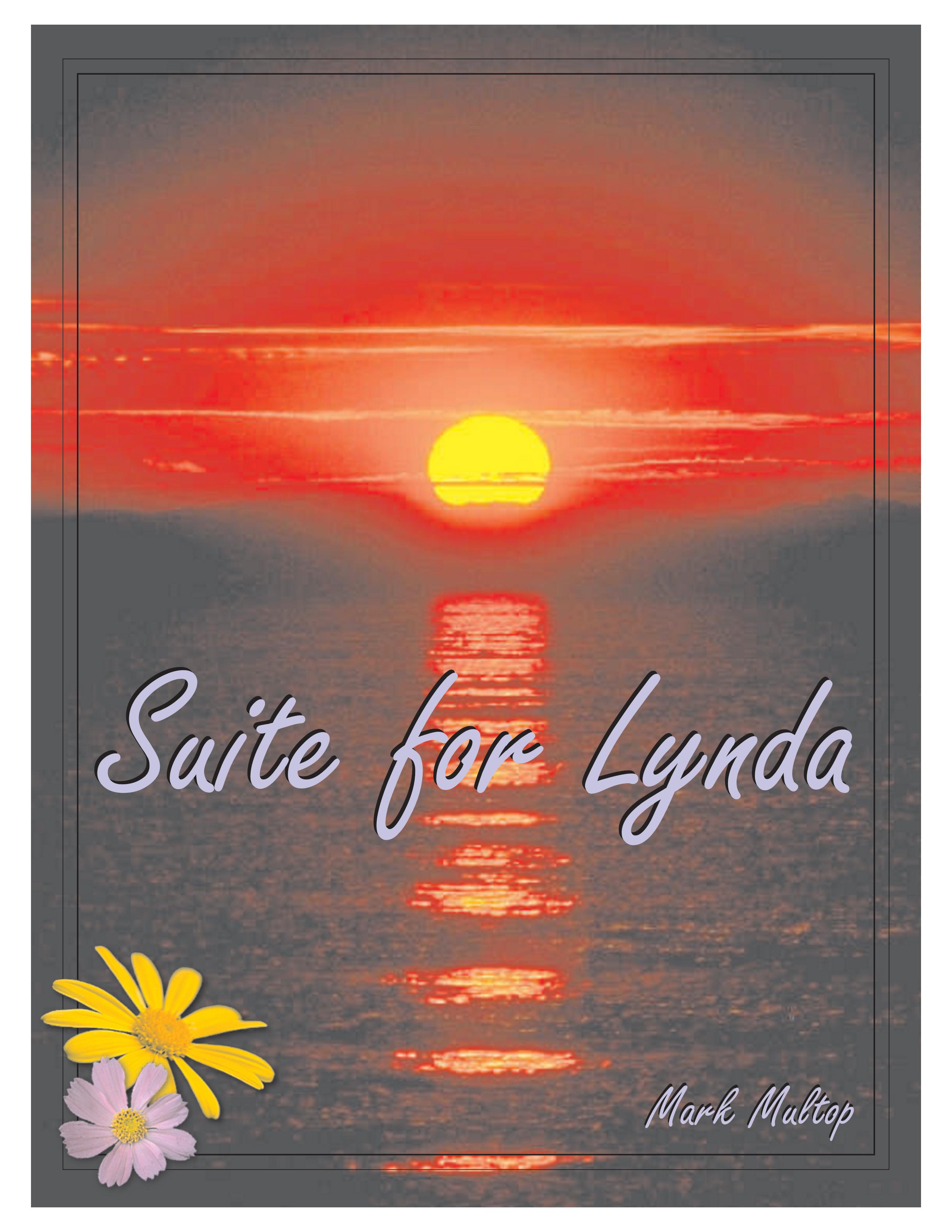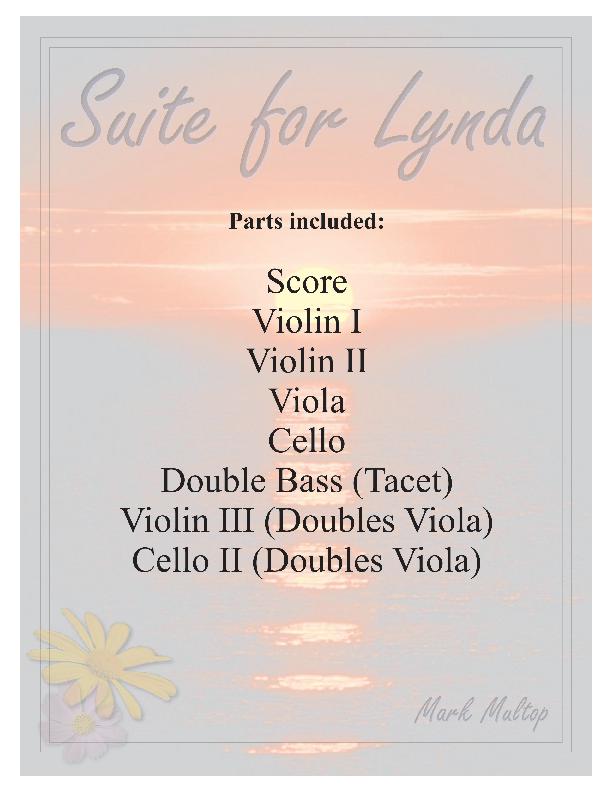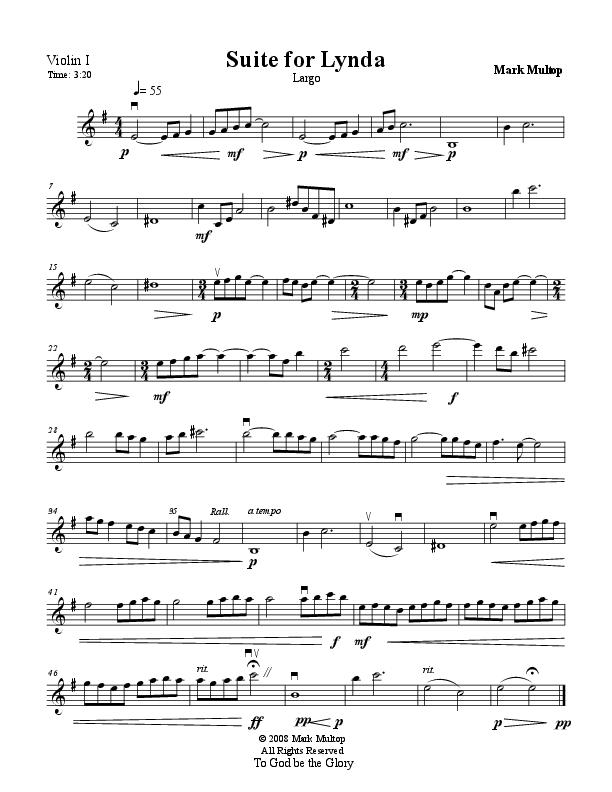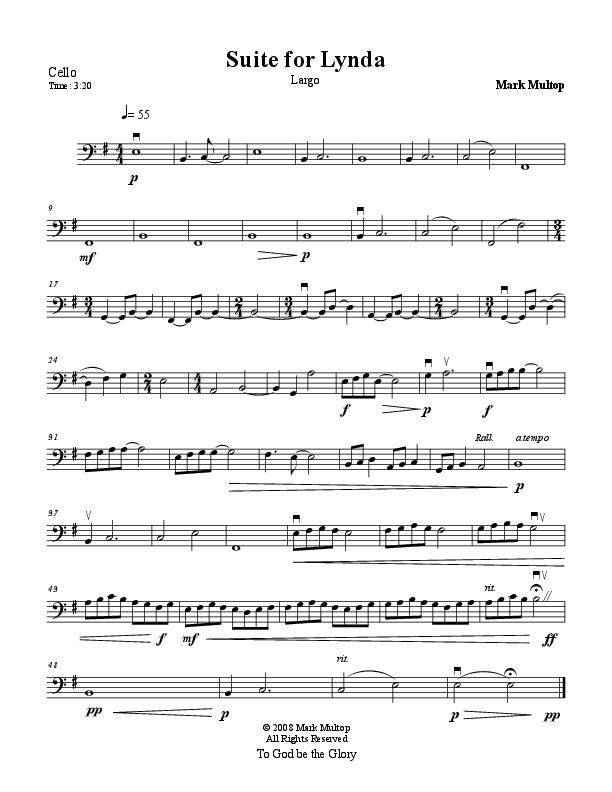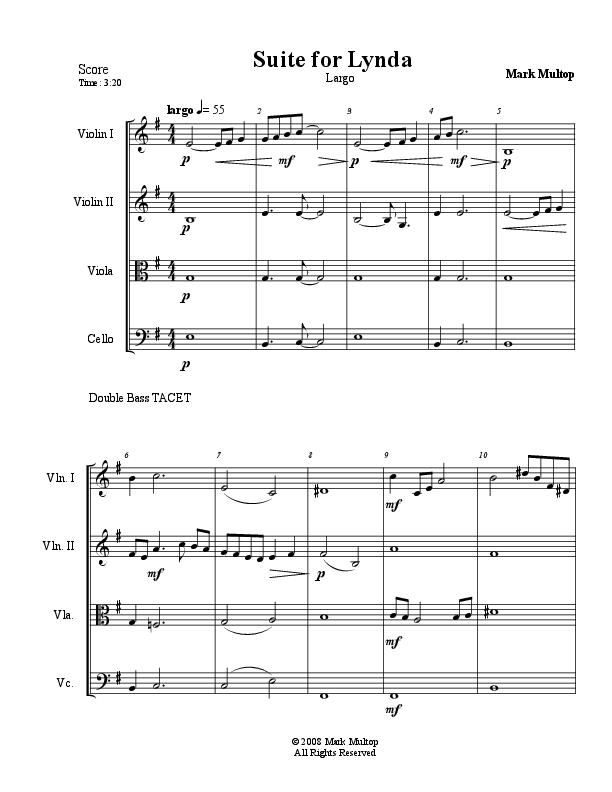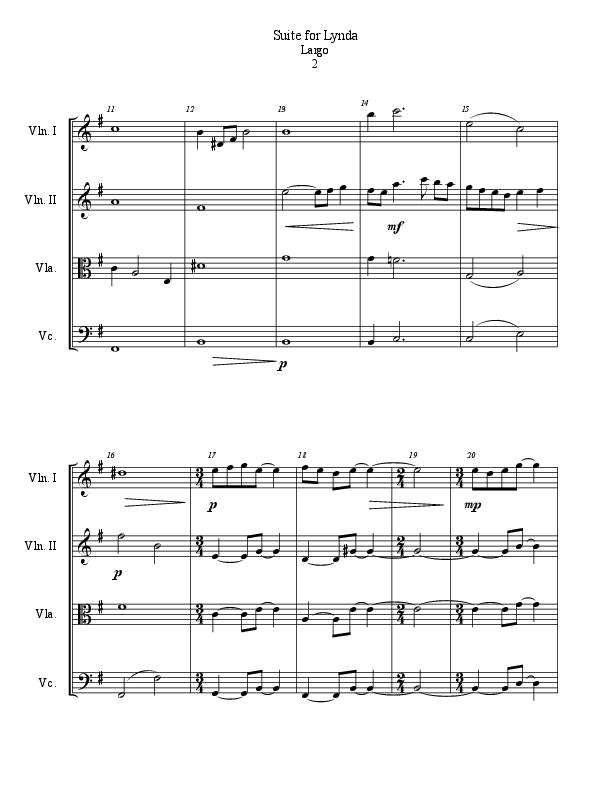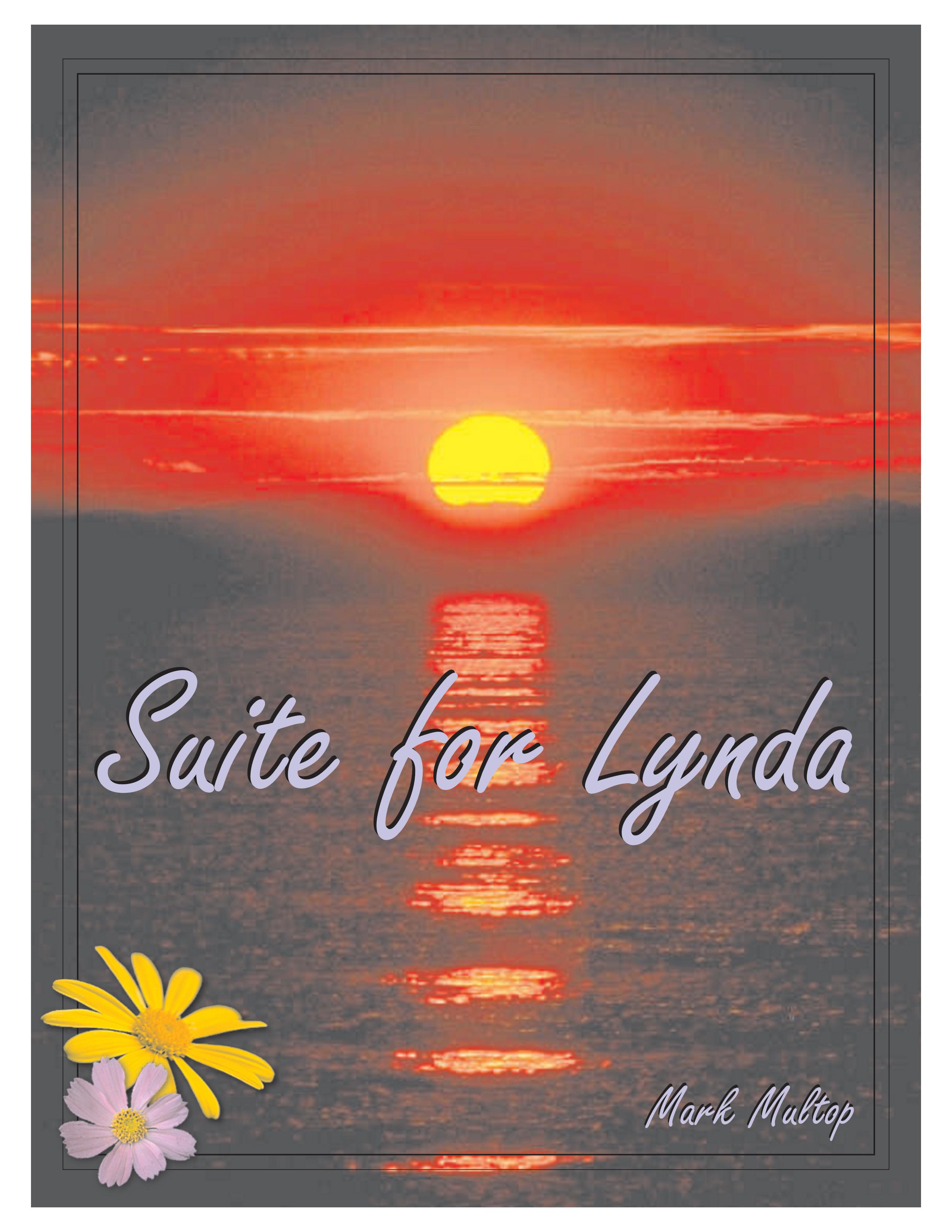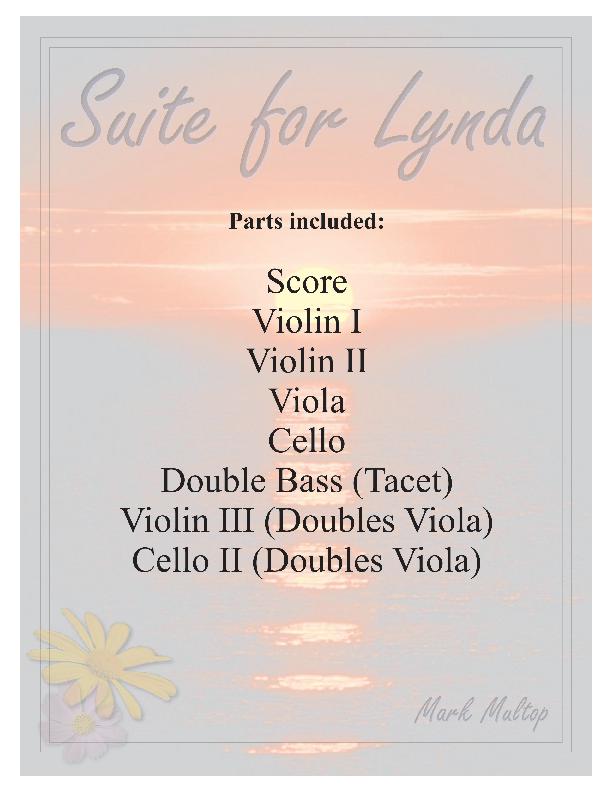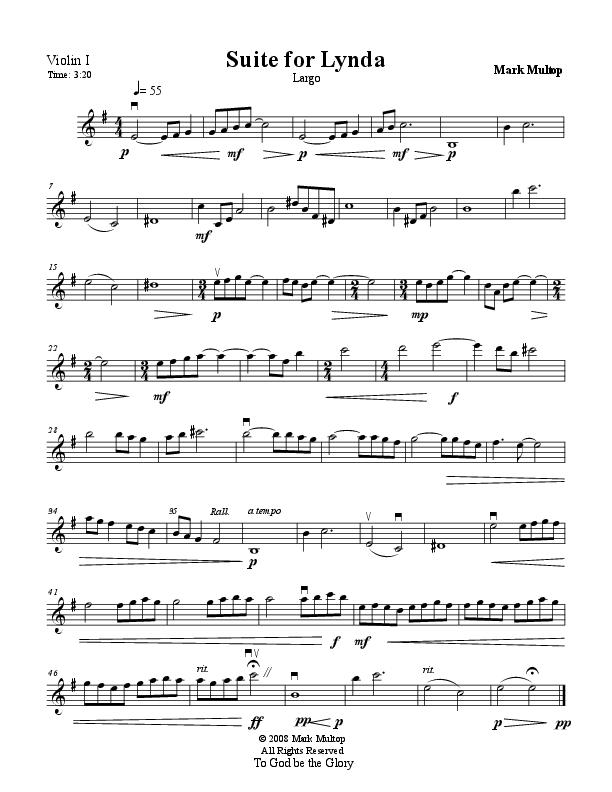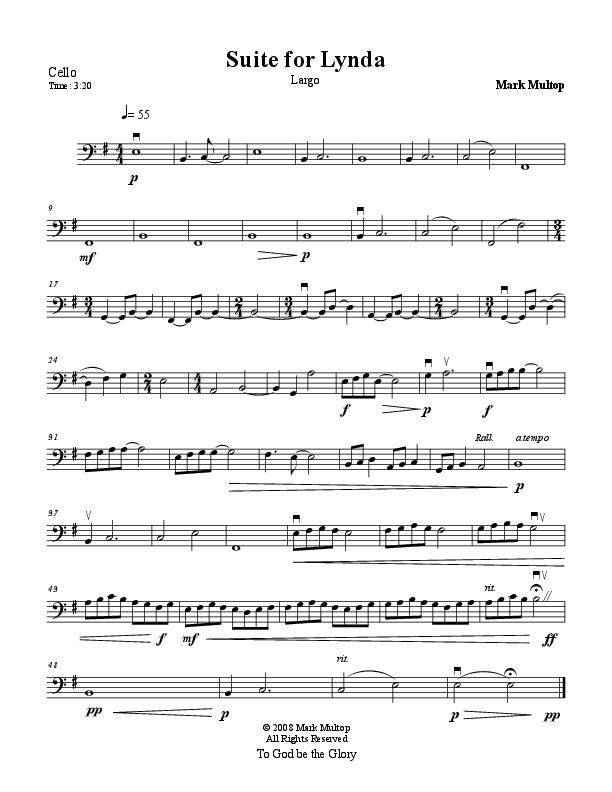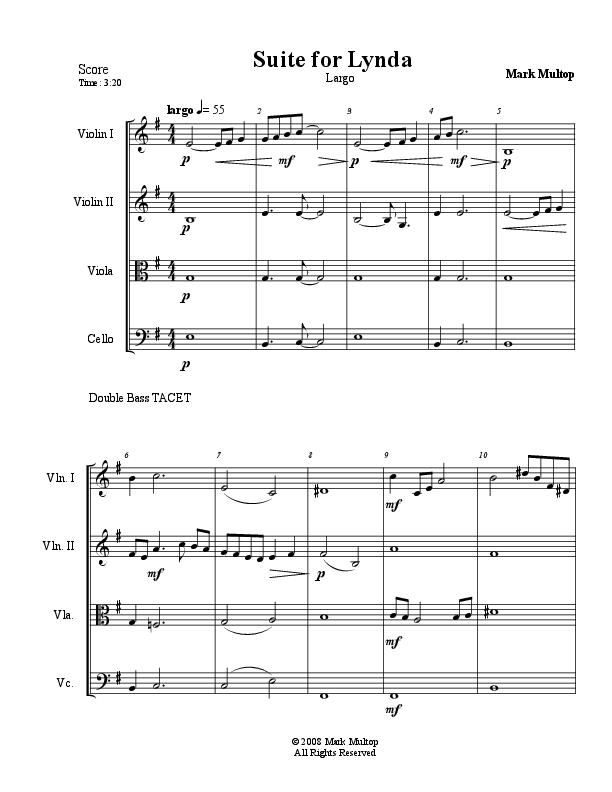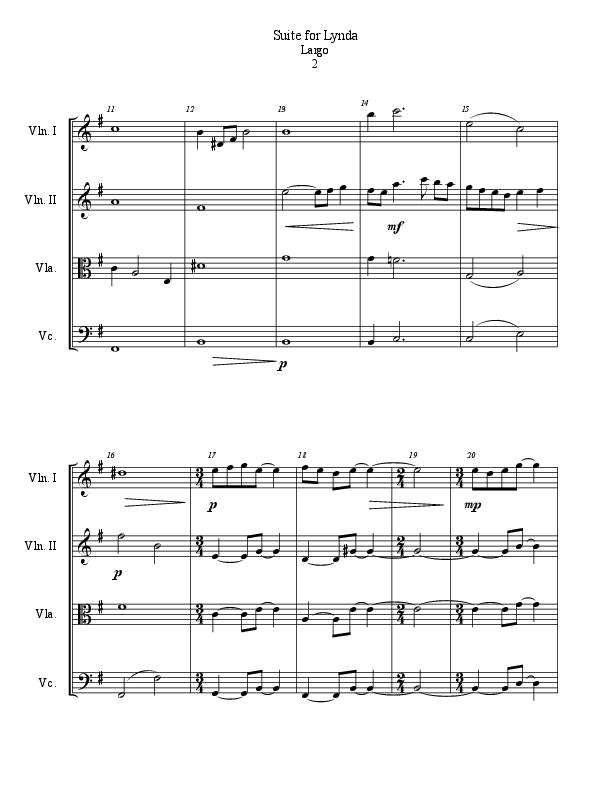 Suite For Lynda - Largo
String Quartet, String Orchestra - Intermediate
Composed by Mark Multop.
21st Century, Classical Period, Renaissance.
Score, Set of Parts. Published by Horizon Strings, Inc. Price $19.95
With its renaissance feel, each movement of the suite is expressive and well-paced. Your string orchestra or quartet will enjoy the musical power and grace this original composition by Mark Multop has to offer. The suite offers opportunity to teach sensitive as well as dramatic playing styles. Suite for Lynda includes three movements - Allegretto, Largo, and Valse, and can be performed as a string quartet or as a string orchestra. The Allegretto is the first movement and portrays the beginning of a romantic relationship. You will hear the conversation as the violin and cello play off one another. The Largo represents the time in a relationship where true love is being formed. The Valse represents the time when life between a couple has its ups and downs but perseveres to the end.
Listen
Look Inside (Click on Thumbnail for Enlarged Image)