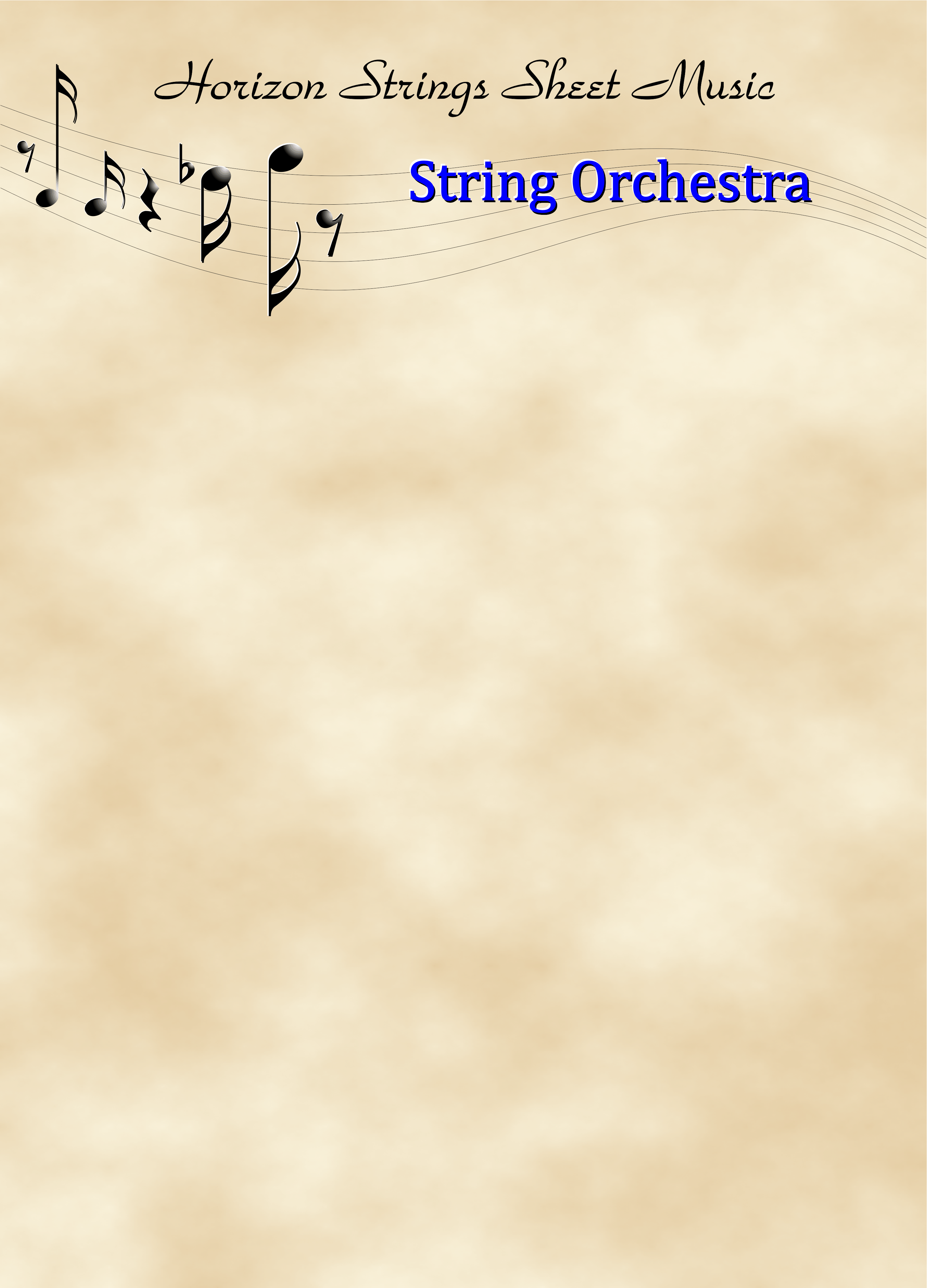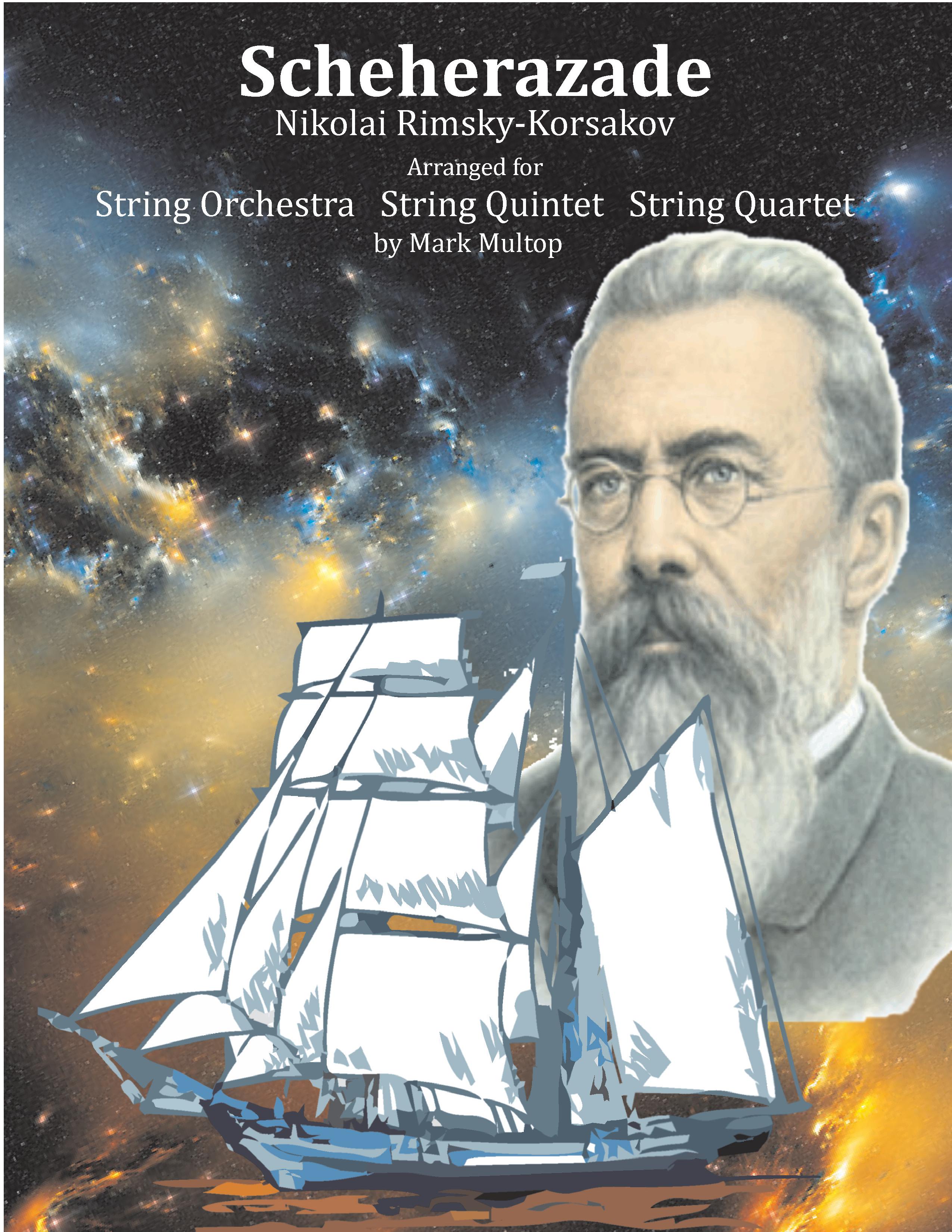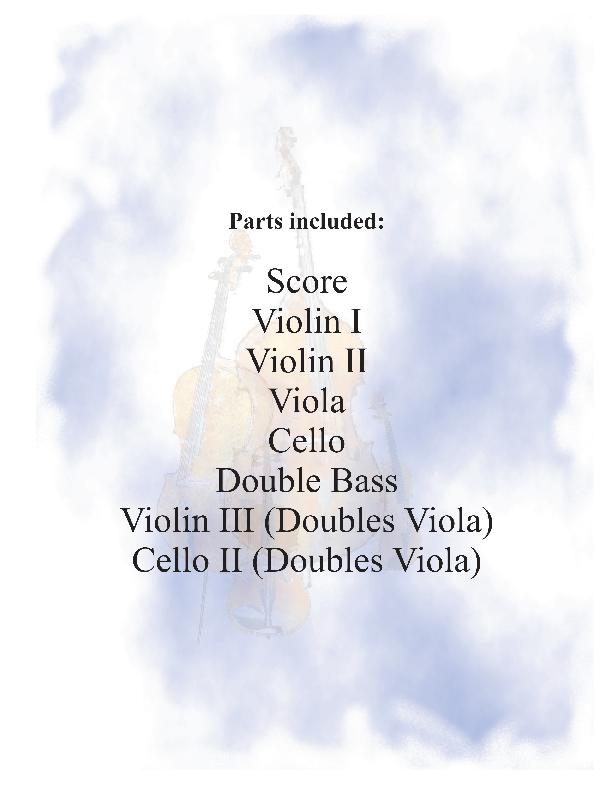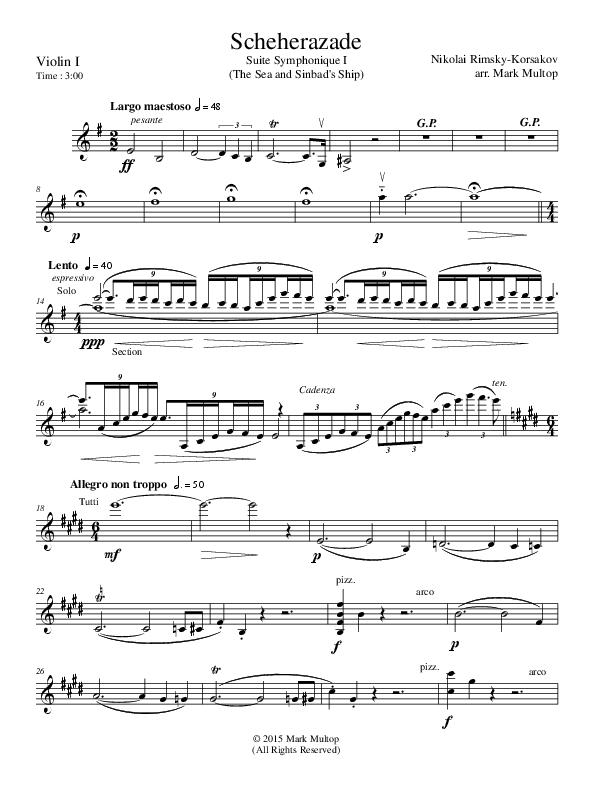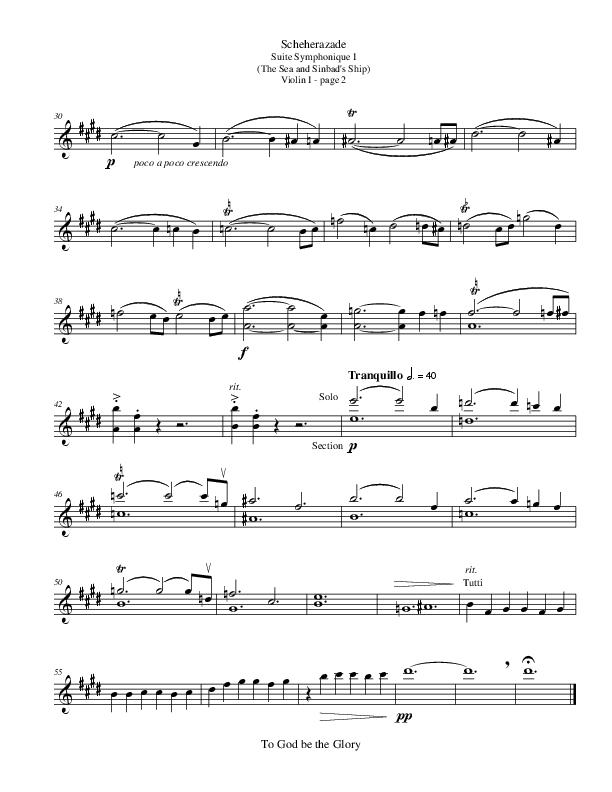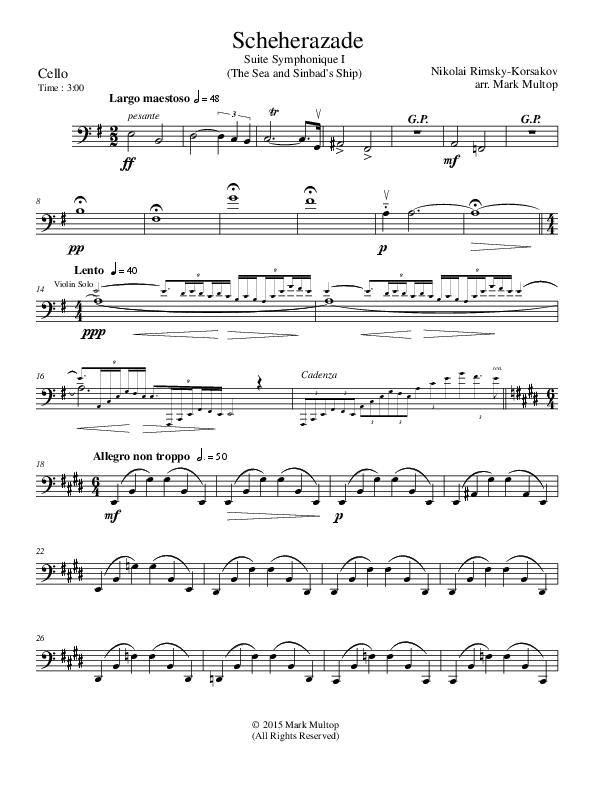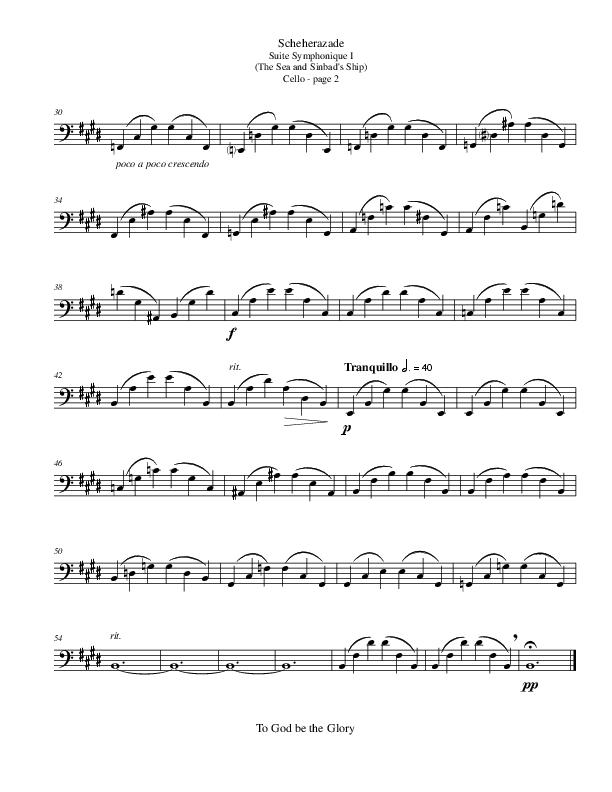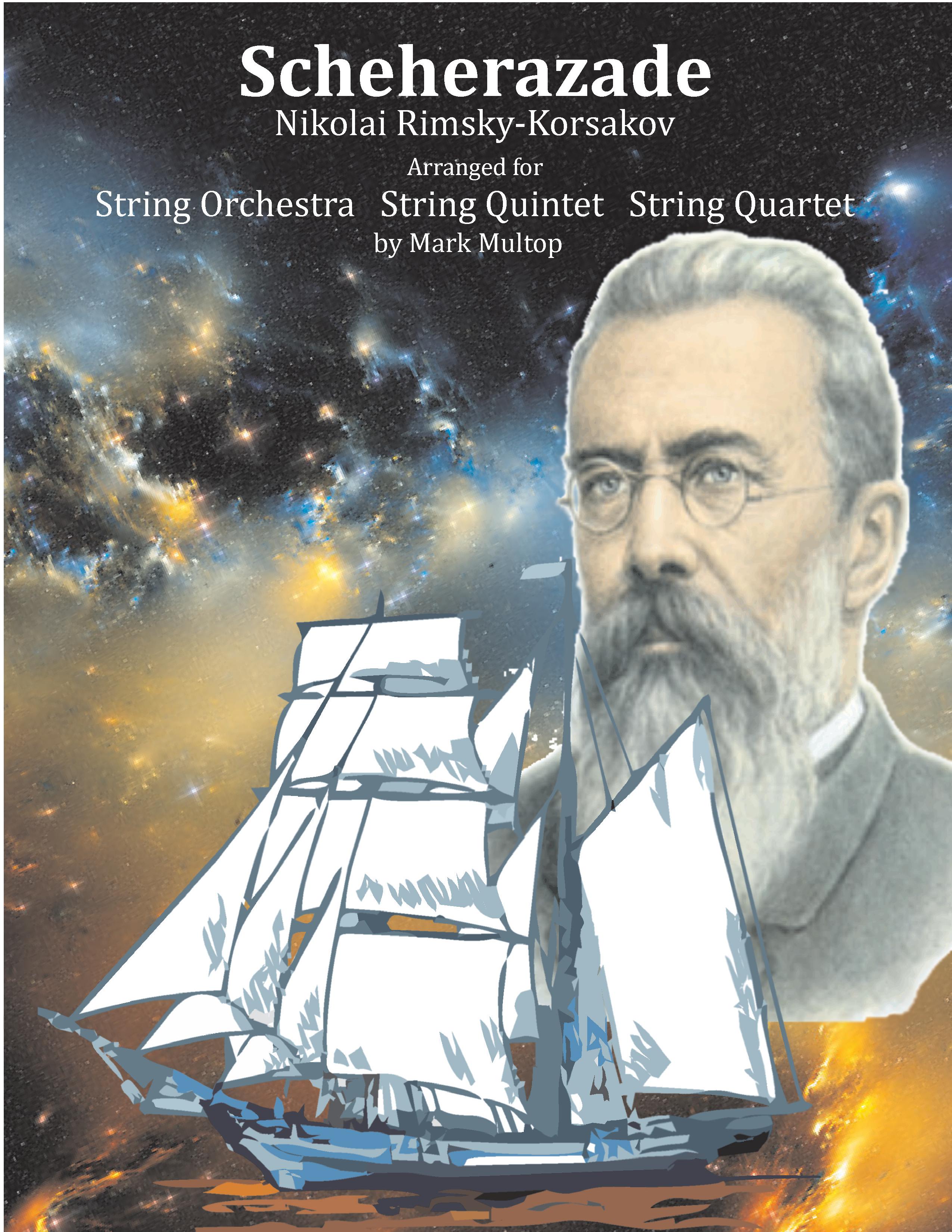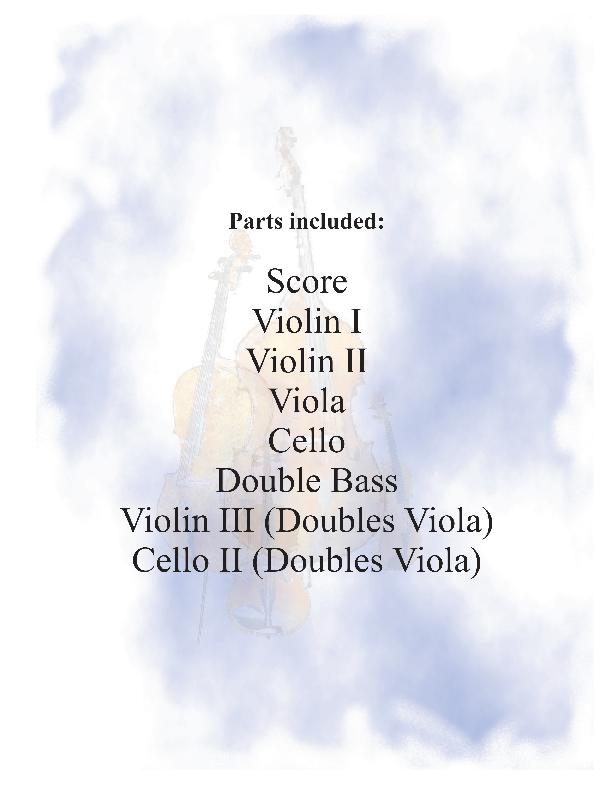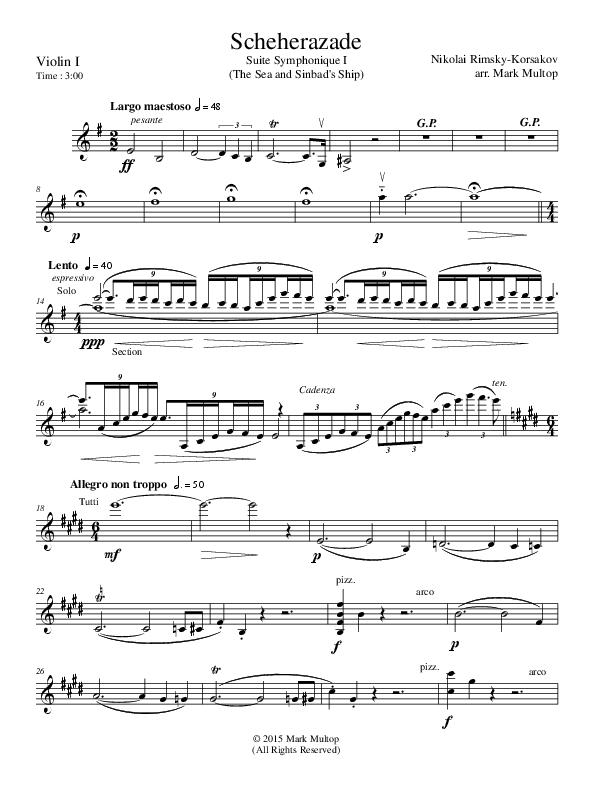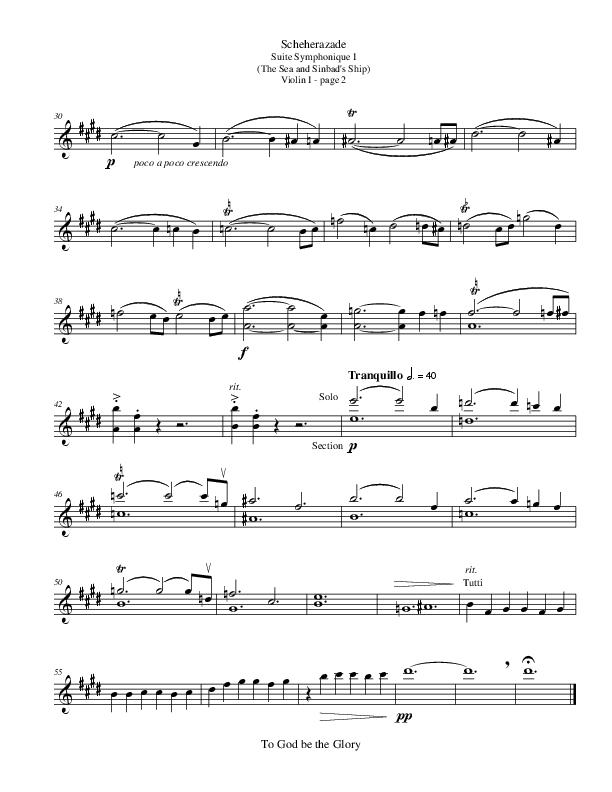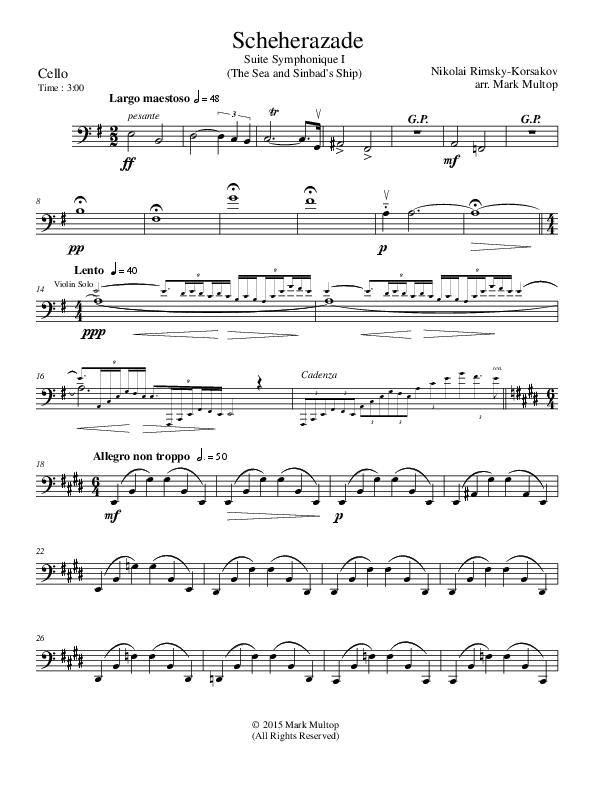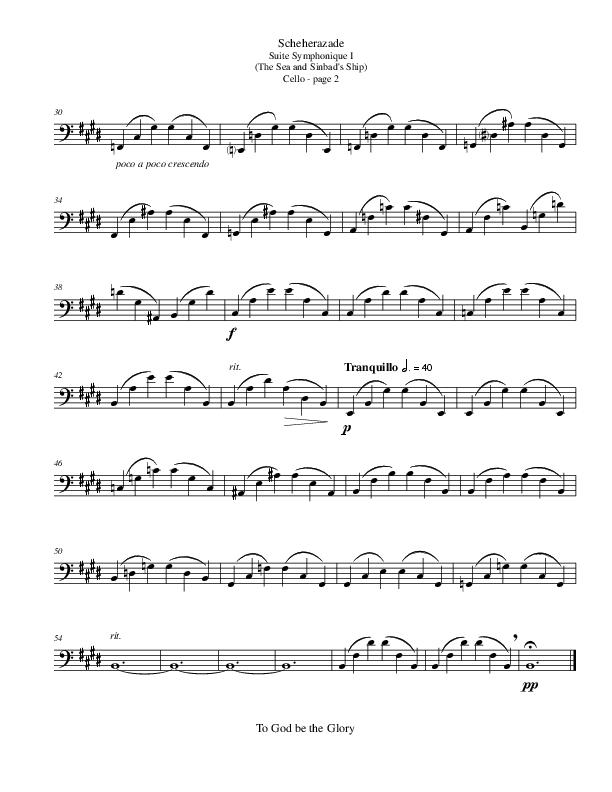 Scheherazade I, The Sea and Sinbad's Ship
String Orchestra, Chamber Orchestra - Advanced Intermediate
Composed by Rimsky Korsakov. Arranged by Mark Multop.
Romantic Period.
Score, Set of Parts. Published by Horizon Strings, Inc. Price $19.95
This string arrangement by Mark Multop was written to capture all the elements of Rimsky Korsakov's Scheherazade, staying true to the original composition while reducing the difficulty level to advanced intermediate (advanced high school). All 4 movements (each sold separately) include violin solos. The second movement features beautiful cello solos as well.Each title includes: Score, Violin I, Violin II, Viola, Cello, Bass, Violin III (doubles viola), and Cello II (doubles viola).
Listen
Look Inside (Click on Thumbnail for Enlarged Image)